calendar_today 1 June, 2021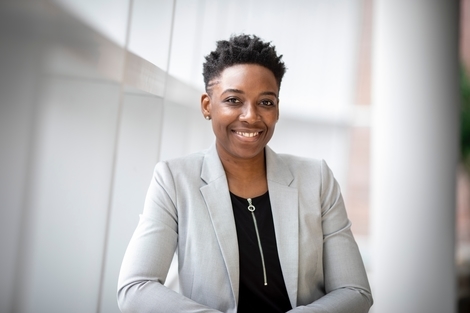 In August 2020, more than 40 colleges and educational nonprofit organizations wrote a letter to Congress urging lawmakers to use the CARES Act to provide funding for community colleges. The letter stressed such funding would prevent disastrous budget shortfalls, ensuring community colleges could continue providing affordable college and career pathways to students who could otherwise not receive a postsecondary education.
The letter called for equity, noting that "simply furnishing more money for higher education is insufficient. The allocation formula must focus on educational equity by ensuring this aid is allocated in such a way as to provide sufficient resources to two-year public colleges…".
The phrase "allocation formula" raises interesting questions. How is such a formula determined, and who ensures it is followed in a way that directs relief money where it is needed most?
The answer lies in the difference between public policy and public administration. In the example above, public policy officials would conduct research to identify who most needs CARES Act funding, how the funding should be allocated, and the impact — both positive and negative — of implementing policy designed to direct the funding where it is most needed. Public administration officials would focus on the implementation, establishing directives within existing political, legal, and economic structures, overseeing the implementation, management, and maintenance of such policies, and putting the solutions designed by policymakers into practice.
While allocating funding to community colleges may not be your specific passion, you've likely had questions or concerns about similar issues. Perhaps they involve directing resources to a specific project or establishing more effective processes for public organizations. The role you'd like to play in addressing these concerns — whether you want to research or manage them — will determine whether you would best be served by earning a master's degree in public policy or a master's degree in public administration.
In this article, we'll cover the overarching differences between a Master of Public Administration (MPA) and a Master of Public Policy (MPP), including their curricula and possible career outcomes, to help you determine the right degree for your future.
---
MPP vs MPA: Quick Facts
Topic
Master of Public Policy (MPP)
Master of Public Administration (MPA)
Summary
Focused on the design and impact of policy
Focused on the implementation and management of policy
Skills Required

Research design
Data analysis
Statistics
Economics

Management
Leadership
Budgeting
Contract negotiation

Average Salary
$71,746
$68,599
Possible Careers

Senior Policy Analyst
Director of Analytics
Director of Public Policy

Government Program Manager
City Manager
Chief of Staff
Source: PayScale
---
Master of Public Policy (MPP)
Public policy professionals are involved in the design and impact of policy, says Dr. Alicia Sasser Modestino, an associate professor of public policy and urban affairs and economics at Northeastern University. Primarily, public policy work involves research, analysis, and evaluation, and professionals use their findings to draft policies that will have the greatest possibility of achieving a certain outcome.
Curriculum
Public policy master's degree programs are designed to develop your abilities and expertise in research design, data analysis, statistics, and economics. As an MPP student, you can expect to study:
Research methodology
Sampling design
Data analysis
Policy analysis
Statistics
However, such courses alone aren't enough to satisfy the demands of the contemporary world, nor do they utilize all the capabilities of modern technology. As such, top-tier universities supplement this standard curriculum with courses in areas like Big Data analytics, data visualization, programming languages, Geographic Information Systems (GIS) applications, and artificial intelligence.
Public policy master's programs have also become increasingly interdisciplinary over time, incorporating courses on ethics, sociology, anthropology, and politics. Such programs allow for a well-rounded graduate to tackle complex problems with comprehensive strategies.
Career Outcomes for MPP Graduates
The average salary for MPP graduates is $71,746, according to PayScale. Possible careers for MPP graduates include:
| Title | Description | Average Salary |
| --- | --- | --- |
| Senior Policy Analyst | Collects and analyzes data to draft new public policies or adjust existing ones. Job duties may include project management. | $78,267 |
| Government Affairs Director | Determines how new and proposed public policies will affect a business's affairs and suggests ways to manage related changes in business practices. Often employed in the private sector. | $98,018 |
| Director of Analytics | Supervises a team of analysts and coordinates project assignments. Occasionally conducts analysis and drafts reports. | $128,675 |
Source: PayScale
---
Master of Public Administration (MPA)
Public administration is concerned with implementing and managing policies rather than designing them, says Modestino. A public administrator takes what policymakers create, adjusting it if necessary to fit the policy within existing regulations or operational standards, and puts it into action. Much of an administrator's job involves communication, management, and leadership rather than data analysis.
Compared to policymakers, public administrators are more likely to work across departments or between organizations, building partnerships to ensure implementations go smoothly. As an MPA student, you will learn to lead and manage people, projects, and resources in ways that suit a variety of settings, including nonprofit organizations, government agencies, social enterprises, and the private sector.
Curriculum
The core curriculum of a public administration master's degree program is often more interdisciplinary than that of a public policy program. As an MPA student, you'll study:
Policy and economic analysis
Financial management
Budgeting for public projects and service
Institutional leadership and management
Depending on your college of choice, you may have the option to supplement your education with concentrations or certifications in specialized fields such as healthcare management, nonprofit development, gender and sexuality, or other such areas.
Career Outcomes for MPA Graduates
PayScale lists the average salary for MPA graduates at $68,599. Career possibilities include:
| Title | Description | Average Salary |
| --- | --- | --- |
| Government Program Manager | Oversees numerous projects and programs, manages performance, and tracks outcomes. Works across multiple teams. | $90,957 |
| City Manager | Oversees a city government's different departments. Involves direct oversight of the budget, so accounting, budgeting, and purchasing are vital skills. | $91,604 |
| Chief of Staff | In government settings, acts as the eyes and ears of a high-ranking official, using their top-level oversight to direct various projects and departments. Involves coordination across employees and departments. | $108,312 |
Source: PayScale
---
Which Program Is the Right Choice?
An MPA and an MPP are two excellent degree options for civic-minded individuals looking to shape their communities in meaningful ways. Neither is better than the other; the programs approach similar objectives using different pathways. The right choice for you depends on your unique aspirations and talents.
Two questions to ask yourself when considering an MPA or an MPP are:
Where is my focus?
What skills do I want to improve?
MPP vs. MPA Self-Survey
| Question | MPP | MPA |
| --- | --- | --- |
| Where is my focus? | I'm a strategist who wants to design actionable, impactful guidelines. | I'm a leader or manager skilled at collaboration and keeping projects on target. |
| What am I looking for in a master's program? | I want to improve my research methodology and data analysis skills. I'm also interested in how technological innovations like Big Data and AI can lead to better policy. | I want to improve my managerial, communication, and networking skills. I'm also interested in the nuanced operations of governments or nonprofits. |
---
About the Master of Public Administration and Master of Public Policy Programs at Northeastern University
Northeastern University, a top-50, R1 research institution, offers two interdisciplinary, community-focused degree options for professionals ready to make their mark in the world of public service. Northeastern's School of Public Policy and Urban Affairs offers these two degree programs. Our Master of Public Administration (MPA) option is a career-oriented program designed to shape leaders who are ethical, efficient, and effective. Meanwhile, our Master of Public Policy (MPP) program equips future policymakers with the comprehensive research and analysis skills they'll need to best support the public good. Students in each program benefit from the world-class education, research opportunities, and expert faculty provided by Northeastern's College of Social Sciences and Humanities. Students may take classes online, in person, or in a mixed modality format.
---
PUBLIC AFFAIRS
Get Started Now
Fill out the form to learn more and download a brochure about Northeastern University's Master of Public Administration, Master of Public Policy, Master of Science in Criminology and Criminal Justice, or Graduate Certificates.
You can also email publicaffairs@northeastern.edu or call us toll-free at +1 877.377.2739 or at +1 617.655.6736 to talk with one of our admissions counselors.