calendar_today 21 September, 2021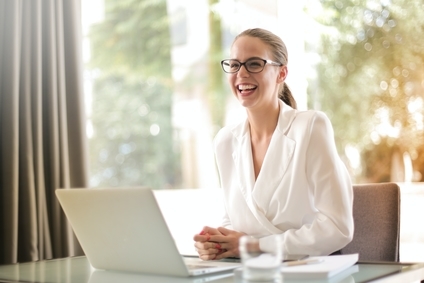 Are we doing enough to help today's society prepare for tomorrow's climate? 65% of Americans would say "no." An increasing number of people are concerned about the climate impacts we're seeing, but still little has been done about it. With environmental changes like CO2 emissions worsening more quickly than initially anticipated and growing uncertainty around the implications of such shifts, we're left unprepared. It's an important time for changemakers to come forward.
In the public policy sphere, professionals do important work to evaluate existing policies, such as those addressing climate change, and create new policies to improve the lives of people in their communities. A master's in public policy (MPP) will prepare you for success in the field, focusing on policy research, design, and analysis — critical skills for public policy professionals.
---
Master's in Public Policy Careers
Public policy graduates are poised to make an impact within the public and nonprofit sectors. Many also work in the private sector, oftentimes in consulting roles.
Public policy and public administration master's degrees focus on developing particular skills when it comes to working with policy, and therefore prepare you for different jobs. In general, a master's in public policy is for those who want to be a part of policy discussion, creation, and evaluation, while the MPA is for individuals who would like to be involved in leadership and administration.
PayScale notes that the average salary for Master of Public Policy degree holders is $71,948. Factors like years of experience and level of education will also have an effect on your annual compensation.
The MPP job outlook is good overall, with the U.S. Bureau of Labor Statistics projecting employment of political scientists will grow 6% from 2019 to 2029, and that urban and regional planner employment will increase 11% during the same time period; both faster than the average for all jobs. The outlook differs for other specific public policy jobs.
Below, we detail a variety of potential MPP careers, covering responsibilities and skills required for each position, as well as the reported median salary*.
Policy Analyst
Median Salary: $66,059
Policy analysts commonly work in government or for nonprofit organizations, such as civil rights and advocacy groups. They analyze existing policy issues and develop solutions, as well as push for new policies to influence and create change. Policy analysts may specialize in a certain area, such as healthcare or education, or take on a more general role.
Responsibilities of policy analysts include conducting policy research, developing program plans and evaluating performance, and presenting to leadership and decision makers. They also create materials to support efforts, like briefs, white papers, and reports. This means, in addition to having a strong understanding of policy, professionals in this role must be excellent written and verbal communicators.
Often listed as a preferred qualification, a graduate degree helps prepare you for this role by providing you with essential education in policy analysis, economics, decision-making, statistics, and advanced data analytics.
Grants Management Specialist
Median Salary: $51,278
Grants management specialists manage the grant lifecycle, including pre-award, award, and post-award phases. They often work for nonprofit organizations, colleges, universities, or healthcare organizations.
The grant lifecycle is very involved. Tasks include researching and applying for grants, as well as processing payment and providing required financial and performance reporting for any grants awarded. They must also ensure compliance with rules and regulations. Skills required for the job include budgeting, grant writing, accounting, project management, and staff management.
Urban Planner
Median Salary: $58,465
Urban planners create environmental plans to best fit a community's needs. This could include transportation projects, infrastructure additions, or the development of a park.
Urban planners must have sharp analytical skills to review a great deal of data, including demographic information and environmental factors, in order to develop solutions. They also need to be able to effectively communicate their plans to public officials, developers, and the general public. And, when a project is greenlit, urban planners must be ready to take the lead, including handling logistics and budget tracking.
A master's in public policy covers policy development and analysis, key competencies necessary for this position. Some programs, like Northeastern University's MPP, allow students to complete a graduate certificate in a specialized area as part of their master's, including Urban Studies and Urban Analytics.
Security/Defense Intelligence Analyst
Median Salary: $81,183
Defense intelligence analysts collect and analyze data to identify and mitigate security threats. Important competencies include counter, signals, and human intelligence, as well as threat and intelligence analysis. In addition to data analysis skills, professionals in this role must also be able to turn data into digestible insights in the form of reports or presentations for their coworkers.
Along with allowing you to build your skills in the areas you'll need to excel on the job, a master's in public policy helps you build your network — with faculty members, as well as with classmates in this and other related programs in shared classes. This can be helpful in pursuing new positions after graduation.
Program Manager
Median Salary: $91,190
Program managers plan and oversee programs, which consist of a number of projects that work together to meet a larger business goal or initiative. Rather than getting into the details of each individual project, program managers oversee project managers, making sure they are staying on task and assessing how they're tracking toward their overall goal. After programs are completed, program managers report on their success and plan for the future.
Important skills for these professionals include budgeting, scheduling, and staff management. They need to be creative, organized, and strategic individuals. Program managers are in high demand across sectors and industries, as there is always a need for people who can keep projects on track and monitor productivity.
In the Northeastern Master of Public Policy, you'll gain real-world experience with experiential learning opportunities that will be helpful to prepare for a role such as this. You'll be working with a real client for your capstone project and have opportunities to participate in co-operative education, internship, and research.
*Salary information listed for the above positions was compiled from Lightcast and PayScale.
---
About the Master of Public Administration and Master of Public Policy Programs at Northeastern University
Northeastern University, a top-50, R1 research institution, offers two interdisciplinary, community-focused degree options for professionals ready to make their mark in the world of public service. Northeastern's School of Public Policy and Urban Affairs offers these two degree programs. Our Master of Public Policy (MPP) program equips future policymakers with the comprehensive research and analysis skills they'll need to best support the public good. Meanwhile, Our Master of Public Administration (MPA) option is a career-oriented program designed to shape leaders who are ethical, efficient, and effective. Students in each program benefit from the world-class education, research opportunities, and expert faculty provided by Northeastern's College of Social Sciences and Humanities. Students may take classes online, in person, or in a mixed format.
---
PUBLIC AFFAIRS
Get Started Now
Fill out the form to learn more and download a brochure about Northeastern University's Master of Public Administration, Master of Public Policy, Master of Science in Criminology and Criminal Justice, or Graduate Certificates.
You can also email publicaffairs@northeastern.edu or call us toll-free at +1 877.377.2739 or at +1 617.655.6736 to talk with one of our admissions counselors.