calendar_today 13 July, 2021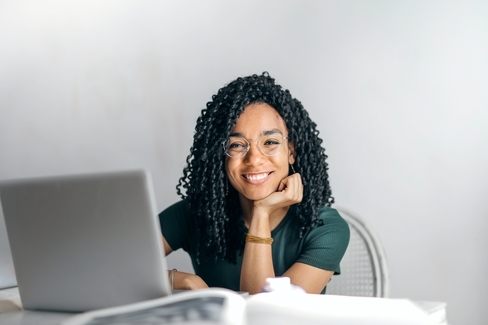 Around the world, policymakers and law enforcement professionals are re-evaluating problems in the criminal justice system. Meanwhile, technological developments open the door for increasingly sophisticated crimes. From hacking into critical infrastructure to running global human trafficking networks, criminals continually hone their methods to achieve greater rewards while evading capture. The United Nations Congress on Crime Prevention and Criminal Justice cited "globalization, the proximity of poverty, conflict, and weak rule of law to high value markets, and the rapid appearance of new forms of modern technology and global connectivity" as some of the major factors influencing the evolution of illegal activities.
Leaders must adapt to the changing demands of protecting the public while also addressing shortcomings in their own departments and agencies. Dedicated, well-trained experts can apply insights into the underlying causes and patterns of crime to make a difference. Advanced research in criminal justice and criminology enables organizations to adopt new strategies for prevention and investigation as well as ensure that established methods are applied more fairly.
A master's in criminal justice program explores the motives that drive criminals, the importance of evidence-based policies, effective crime prevention strategies, and corrections techniques. Students can harness the skills they learn to build a variety of careers focused on making meaningful improvements to the way society confronts crime.
---
What Can You Do with a Master's in Criminal Justice?
Criminal justice is an expansive field that encompasses roles in policymaking, data analysis, law enforcement, and counseling. Criminal justice professionals may apply their skills by working in law enforcement agencies, the judicial system, nonprofit organizations, correctional institutions, and private industry. In all of these aspects of the system, there's a need for leaders who understand how to make the best of use of new technology and turn findings from research into actions that result in safer communities.
The changes in enforcement policy and technical needs are among the reasons why opportunities are growing for careers with a master's in criminal justice. The U.S. Bureau of Labor Statistics projected an increase in positions of 5% for police and detectives, 14% for forensic science technicians, and 31% for information security analysts between 2019 and 2029.
Here are 10 jobs you could pursue with a master's degree in criminal justice:
Criminal Justice Jobs
| Job Title | Median Salary |
| --- | --- |
| Compliance Manager | $88,572 |
| Correctional Officer Supervisor | $60,910 |
| Cybercrime Analyst or Investigator | $86,656 |
| Detective or Criminal Investigator | $60,845 |
| Forensic Science Technician | $60,590 |
| Information Security Analyst | $97,155 |
| Intelligence Analyst | $81,124 |
| Paralegal or Legal Assistant | $52,920 |
| Police or Detective Supervisor | $92,970 |
| Social and Community Services Manager | $69,600 |
Sources: U.S. Bureau of Labor Statistics and Lightcast
---
Master's in Criminal Justice Job Descriptions
Compliance Manager
To avoid criminal and civil liability, many industries and nonprofit organizations prioritize operating in accordance with state and federal regulations. Sensitive information from criminal justice databases, for example, requires extra care to prevent unauthorized use or access. A compliance manager develops and supervises the execution of strategies, policies, and procedures with these restrictions in mind. Compliance leaders must have a thorough understanding of the relevant laws and ethical responsibilities as well as the consequences that can result from a breach of those obligations. To be effective, a manager in this field should be an excellent communicator who clearly expresses to employees at all levels how they can do their part.
Correctional Officer Supervisor
Correctional officers may be responsible for conducting headcounts, scheduling work assignments, processing newly arrived or departing inmates, and arranging transportation for prisoners to locations such as healthcare facilities or courtrooms. A supervisor oversees the other officers who work in a prison or jail, ensuring that the staff handles all these tasks efficiently while meeting all legal requirements. Professionals are most capable of fulfilling this administrative role if they possess management skills in addition to understanding human behavior and the principles that make corrections an effective part of the criminal justice system. Supervisors are responsible for the safety of officers, staff, and inmates, so they must be ready to take action to prevent conflicts and promote strict adherence to regulations.
Cybercrime Analyst or Investigator
With growing concerns about data breaches, cyberattacks, and high-speed transfers of illicit material, government agencies and businesses need investigators who can trace the signs of online illegal activity. A cybercrime analyst recovers data and gathers valuable evidence by performing digital forensics on computers or storage media. These experts may work for private corporations, seeking out vulnerabilities in networks so they can be proactively addressed. This job demands a combination of extensive technical knowhow, skills in data analysis, and an understanding of the complex legal and ethical issues involved in cybersecurity.
Detective or Criminal Investigator
Detectives and criminal investigators are typically first responders to crime scenes who specialize in one type of crime, such as narcotics, robbery, or homicide. They collect statements from victims and witnesses to establish facts about the case in order to identify and ultimately arrest perpetrators. Afterward, the investigators are often called by prosecutors to testify in court. Detectives and investigators may work for departments at the local, state, or federal level. For example, the Federal Bureau of Investigation (FBI) employs field agents to build cases in areas like drug trafficking, kidnapping, and terrorism.
Forensic Science Technician
Forensic science technicians work at crime scenes and in laboratories to collect and process evidence. Crime scene investigators collect physical evidence, like fingerprints and hair samples, and keep photos and records of where they found each item. These technicians help other law enforcement professionals reconstruct events in the investigation and trial phases of the case. In the laboratory, forensic science specialists may analyze DNA to identify a suspect or conduct ballistics tests to determine if bullets found at the crime scene match a certain weapon. As their work is fundamental to build cases, technicians benefit from a thorough understanding of criminal motives and law enforcement techniques.
Information Security Analyst
Information security analysts work in government agencies or the private sector to protect organizations' sensitive data. As technological crimes grow in complexity and criminals become more innovative, analysts must stay current with emerging threats and adopt the latest strategies. Since many security risks come from within an organization, analysts also create company policies for assigning levels of data access, encrypting company communications, and responding to emergencies like data breaches or system viruses.
Intelligence Analyst
Intelligence analysts may be employed by government entities like the National Security Agency or Department of Defense as well as by private consultancies and defense contractors. This role involves collecting and analyzing information that can be used to prevent or address organized crime and other threats. To work in the intelligence field, professionals need to be capable of drawing insights from law enforcement databases, geographic information systems, surveillance networks, and a wide range of other sources. Analysts identify meaningful patterns in criminal activity and clearly communicate their findings to decision makers.
Paralegal or Legal Assistant
Paralegals and legal assistants perform a variety of administrative tasks that enable the judicial system to function. Those responsibilities may include meeting with clients to assess their needs, conducting research into legal precedents and the facts of cases, and assisting lawyers with their duties in the courtroom. Professionals in this field must accurately draft and file documents like affidavits and motions with the court. Paralegals often work within a private law firm or a corporation's legal department, and they may also serve as assistants to the court. In any work environment, paralegals should be able to apply a sophisticated understanding of research methods and justice system procedures.
Police or Detective Supervisor
Law enforcement professionals must balance a wide range of duties, from mediating minor disputes to solving serious crimes. The leadership of field supervisors can have a dramatic influence on the way officers and detectives execute these responsibilities and form relationships with the communities they serve. As many departments reevaluate how they approach public engagement, first-line supervisors play a crucial role in the adoption of new policies and procedures. Leaders who have a thorough understanding of current criminal justice research and best practices may be able to offer valuable training and resolve personnel problems.
Social and Community Services Manager
Providers of social and community services are vital to both prevent crimes and address the needs of victims. These organizations may include nonprofits, government agencies, and businesses that offer people the resources they need to navigate difficult situations like homelessness and addiction. Criminal justice problem-solving techniques can help managers target services to help those with the greatest need. These leaders can further their organizations' goals by thinking analytically about complex social issues while communicating persuasively with people from a wide variety of backgrounds, from individuals in crisis to potential donors.
---
Developing the Skills for a Criminal Justice Career
A master's in criminal justice program can equip professionals to address some of the most serious challenges facing authorities on the local, national, and international levels. By participating in intensive research and applying the qualitative and quantitative results in real-world scenarios, students discover the means to address new waves of crime in our tech-driven world while also seeking greater fairness and accountability. Experiential learning opportunities like co-ops give students a chance to work with nonprofits, government agencies, and businesses, so they graduate with advanced skills and work experience.
The MS in Criminology and Criminal Justice (MSCJ) at Northeastern combines the often separate disciplines of criminology and criminal justice to provide a well-rounded understanding of how factors like psychology and social inequalities contribute to criminal behavior, the institutions that exist to prosecute and rehabilitate criminals, and methods for improving how individuals are treated in the legal system. Northeastern graduates advance their careers in any area of criminal justice, becoming leaders who apply technology and insights from research to build a safer, more just society.
---
About Northeastern University's Master of Science in Criminology and Criminal Justice
Available on campus, online, or in a mixed modality, the Master of Science in Criminology and Criminal Justice (MSCJ) from Northeastern University examines all aspects of criminological inquiry and the criminal justice process. Students benefit from the extensive resources of a globally renowned research institution as they explore strategies to prevent crime, encourage societal equity and justice, and reduce harm in the justice system.
Our world-class faculty teach advanced skills in qualitative and quantitative research and analysis while providing foundational knowledge in criminological and criminal justice theories and individualized mentorship. The MSCJ curriculum, which can be completed in one year, offers students and professionals the knowledge and skills needed for leadership roles in policymaking, research, analyst work, research directorships, and law enforcement. This program features a range of customization options, including a cybersecurity concentration, the ability to complete a graduate certificate in a related field, and experiential learning.